Ever wondered what happens once you've dropped your car with us?
We think it's important to let you know what we do behind the scenes – and so we've shared the full process below so you can see some of the adventures your wheels go on when they visit us here are Raw. 
There are several ways you can book-in with us here at RAW.
*You can call us: 01904 652588
*Book in directly online right now with our online booking system. Here you can see in real-time when we are free to book in with
*Lastly, pop down the workshop reception.
We'll need your car for 1 full day for standard wheels and 2 full days for diamond-cut wheels.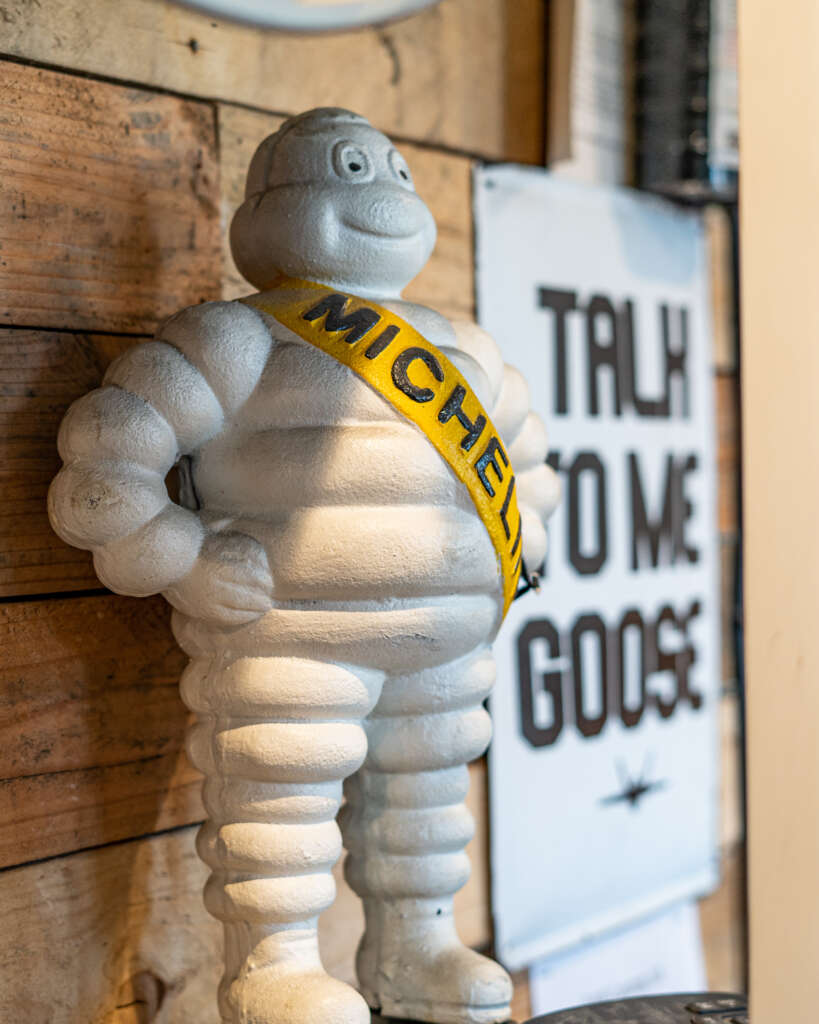 You'll drop your car off with us.
We need the car before 9am, therefore, we open at 8am.
You're welcome to a morning coffee while you choose colours or have a seat while you await your lift.
Let's get straight into it. We jack your car up, take all wheels off and remove the tyres, valves and centre caps.
Your wheels, now free from caps & tyres, are given a chemical bath to strip them of all the unwanted dirt, coatings, & finishes. Leaving them bare metal.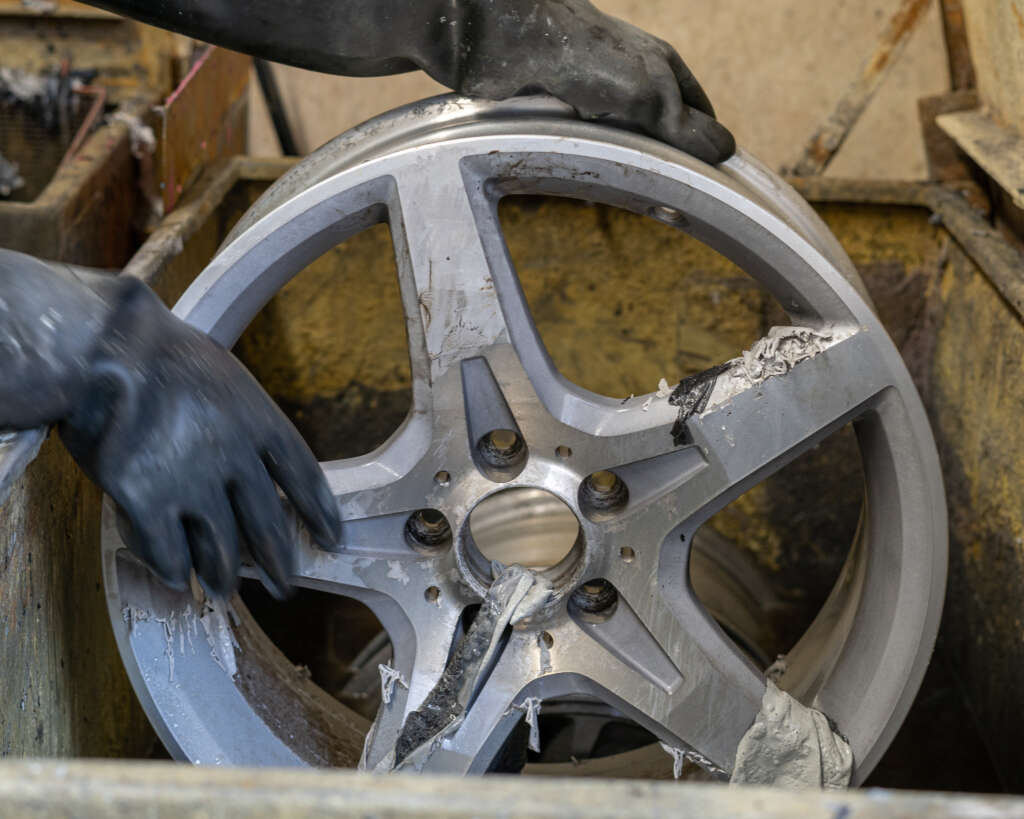 The wheels, once clean and rid of all the grime, are put onto a trolley system ready to be treated and restored to their former glory.
STAGE 6. straight as an arrow.
Once prepped and set up on the trolley, they can be looked over to check for buckles. This is the point where we straighten them so they'll come back to you true and will drive like new.
We're meticulous here at Raw, and your wheels are now subjected to a second round of attention with a full prep & blast, ready for powder coating or diamond cutting if required. Using the latest equipment, this sanding bench is a downdraft bench which filters the air keeping our staff safe and the prep clean.
With further prep, we're almost ready to apply the finishes. The wheels get heated up to a temperature of 180oC and are checked and cleaned once last time before coating commences.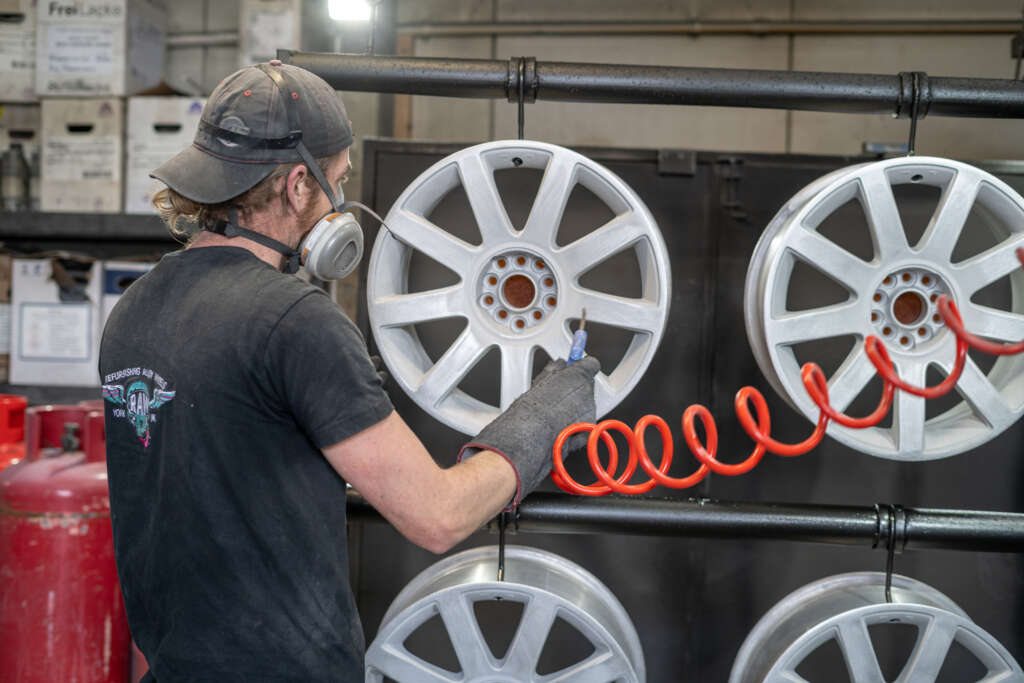 With the wheels in a fully prepped condition, it's time to apply the powder coating. To put your mind at rest all wheels are lacquered and are masked on the back hubs.
STAGE 10. Diamond CUT. Lacquer. Clean.
If your wheels require diamond-cut treatment, we'll use our diamond cutting lathe to bring your wheels to a precise finish. They then go into an automatic wheel cleaner prior to lacquer.
Your newly revived wheels are now ready to be balanced and have tyres fitted. It's almost time to get them back to you.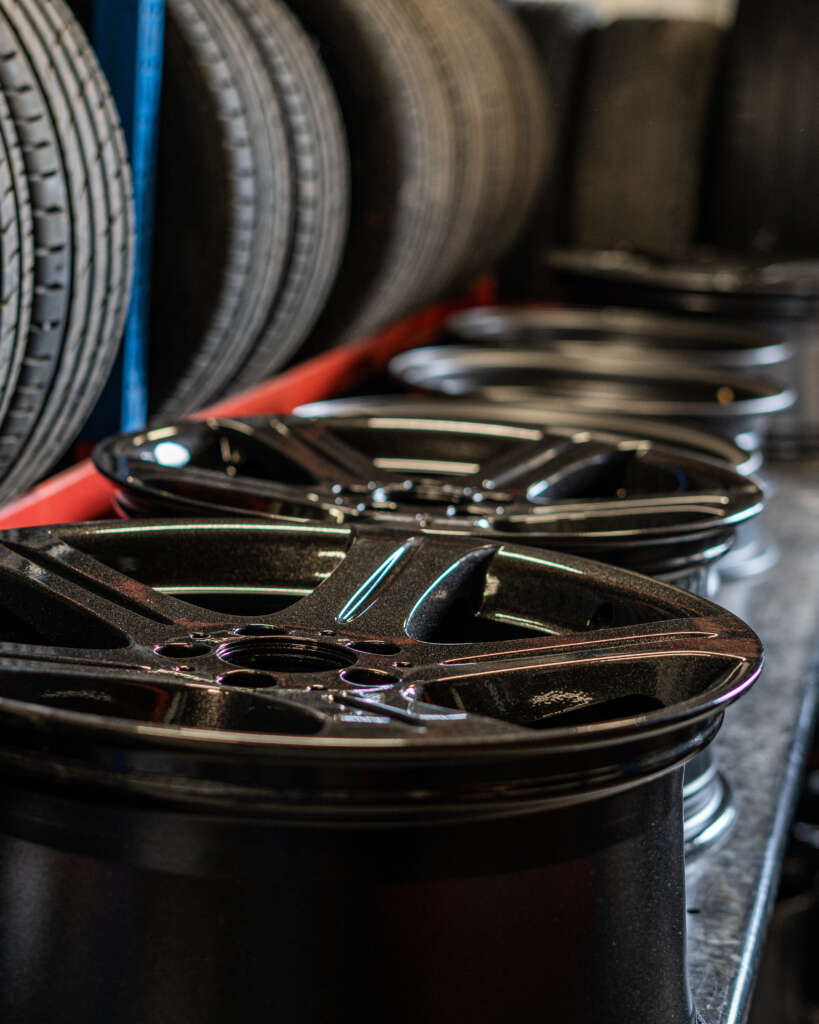 With your wheels back on your car, balanced and shiny, all that's left to do is check that you're happy, take any remaining payment and wave goodbye to another satisfied customer.