We can powder coat almost anything…
We offer Powder Coating services from our workshop facility in York. We can powder coat most items but if you're unsure, please call and we can discuss your specific item and advise on the options. We often Powder coat equipment and parts including:
Alloy Wheels
Bike Frames & Parts
Car Parts
Metal objects / parts
Gates / locks / seating
Other machinery / parts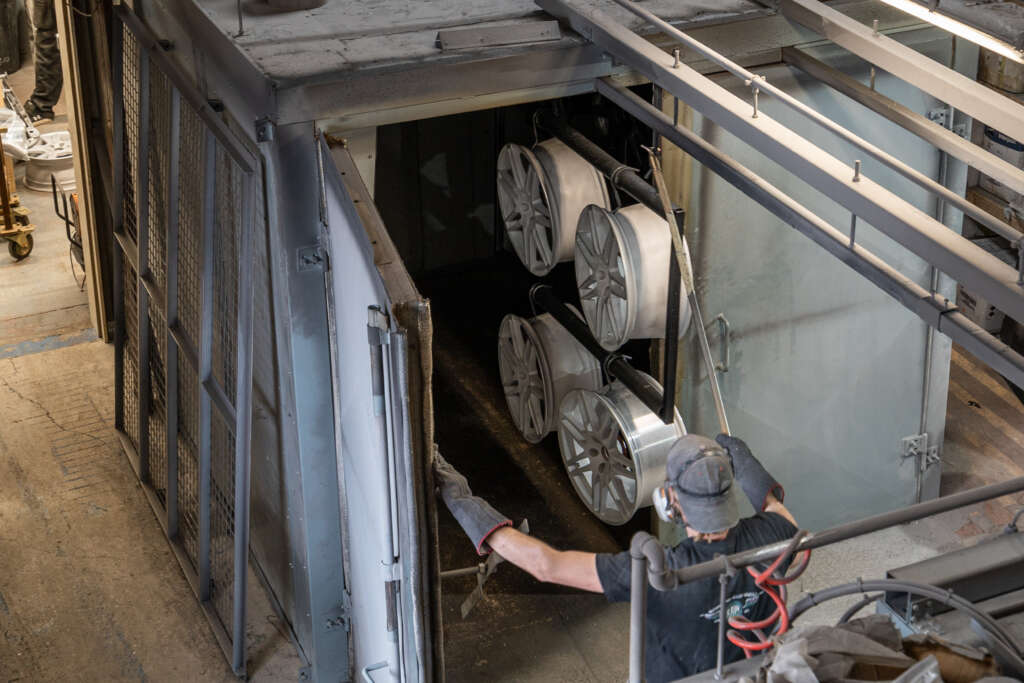 Powder coating is a method of applying paint to an object, in a way which ensures an extremely durable finish that is typically stronger than conventional paint. Powder coating provides an attractive and durable finish, offering excellent resistance to corrosion, heat, impact, and abrasion.
How is Powder Coating
different from normal (wet) paint?
The key difference with powder coating is the exclusion of liquid. Using liquids in any process can attract difficulties, and this is no different where paint is concerned.
Liquids take a long time to dry – powder does not.
During the drying process – impurities can penetrate liquids.
Liquid paints can run, drip and sag! Powder does none of these things.
Powder Coating Prices and Cost
The cost of having an object powder coated varies depending on the size and shape of the object being coated. For example, a motorbike frame will cost from £120-£150 to be fully powder coated to any colour or finish of the customers choice.
Further Questions / Get a Quote
Please call us on 01904 823588, send us an email or request an online quote. We're always happy to help / offer advice where required and will send you a quote by return. 
Alternatively, simply pop down to your requirements at our workshop reception at anytime, no need to book in advance.